RAR is the native format of WinRAR archiver. Like other archives, RAR files are data containers, they store one or several files in the compressed form. After you downloaded RAR file from Internet, you need to unpack its contents in order to use it.
RAR stands for Roshal ARchive. It is a proprietary archive file format that supports data compression, error recovery, and file spanning. It was developed by a Russian software engineer, Eugene Roshal (the first letter of his surname contributing to the name of the archive format), and is currently licensed by win.rar GmbH.
The filename extension used by RAR is .rar for the data volume set and .rev for the recovery volume set. In previous versions, if a RAR-archive was split into many smaller files (a "multi-volume archive"), the smaller files used the extensions .rar, .r00, .r01, .r02 etc.
The RAR compression utility is proprietary, with a closed algorithm. RAR is owned by Alexander L. Roshal, the elder brother of Eugene Roshal. Version 3 of RAR is based on Lempel-Ziv (LZSS) and prediction by partial matching (PPM) compression, specifically the PPMd implementation of PPMII by Dmitry Shkarin.
Comparing to ZIP file format, RAR provides a number of advanced features: more convenient multipart (multivolume) archives, tight compression including special solid, multimedia and text modes, strong AES-128 encryption, recovery records helping to repair an archive even in case of physical data damage, Unicode support to process non-English file names and a lot more.
To open RAR files, we recommend you a nice and absolute free software - 7-Zip. 7-Zip is open source software. You can use 7-Zip on any computer, including a computer in a commercial organization. You don't need to register or pay for 7-Zip.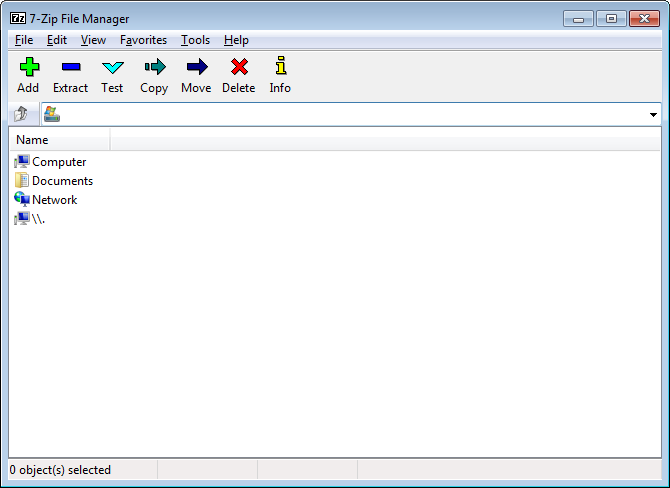 To associate RAR file to 7-Zip in Windows, please click menu "Tools" -> "Options" -> "System", and then check "rar" and click OK.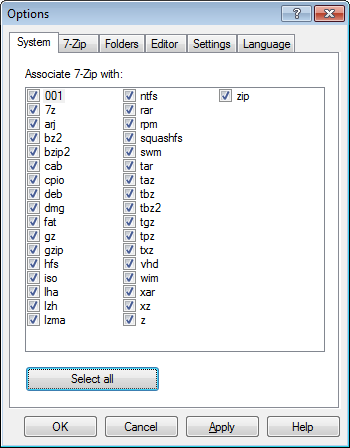 If you're using Windows 7 or Vista, you must run 7-Zip in administrator mode. Please right-click the icon of 7-Zip File Manager, and then click Run as administrator.
In File Explorer, you could right-click on RAR file and choose "7-Zip" -> "Open archive" or "Extract files" to open/extract RAR file.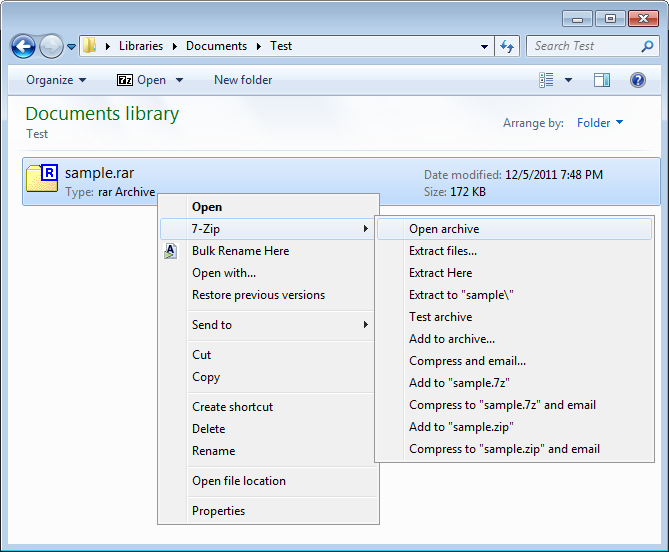 7-Zip freeware works in Windows 10 / 8 / 7 / Vista / XP / 2008 / 2003 / 2000 / NT / ME / 98.
The 7-Zip is absolutely virus, spyware, marlware, and adware free. It's safe to install.