CHM is Microsoft Compiled HTML Help file. The file is a Microsoft proprietary online help format. It was introduced as the successor to Microsoft WinHelp with the release of Windows 98 and is still supported in Windows 7.
Help is delivered as a binary file with the .chm extension. It contains a set of HTML files, a hyperlinked table of contents, and an index file.
The file starts with bytes "ITSF" (in ASCII), for "Info-Tech Storage Format". On Windows computers a .chm can be built with the freely-distributed HTML Help Workshop.
To convert CHM to HTML or decompile CHM files, you could use a free software - 7-Zip. The 7-Zip is a open source freeware. The freeware could be used for personal or commercial purpose.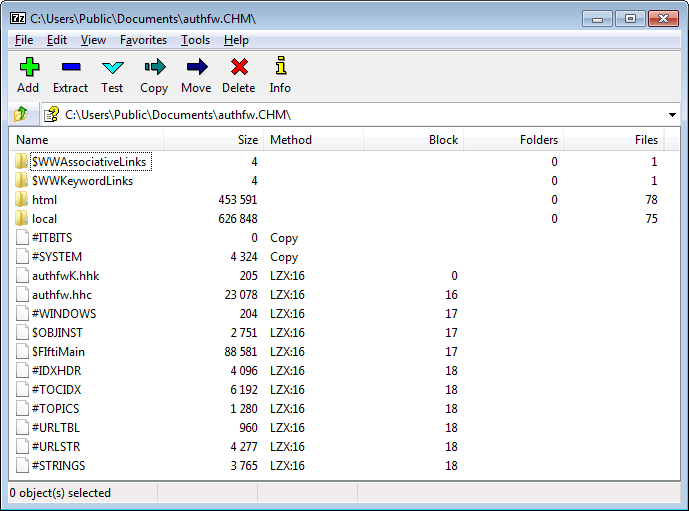 7-Zip works in Windows 10 / 8 / 7 / Vista / XP / 2008 / 2003 / 2000 / NT / ME / 98.
The free CHM decompiler could decompile any files in CHM file. And, it's very simple and easy to convert CHM to HTML files. Just right-click on CHM file and choose "7-Zip" -> "Open archive".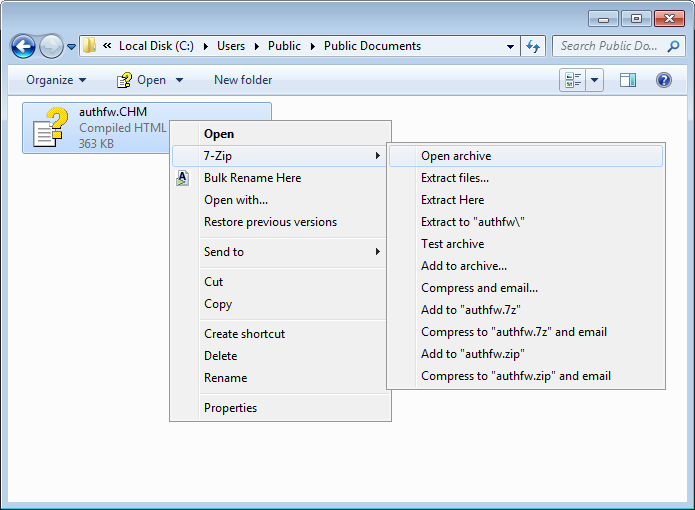 And then click "Extract" on 7-Zip, choose an output foler, then click OK.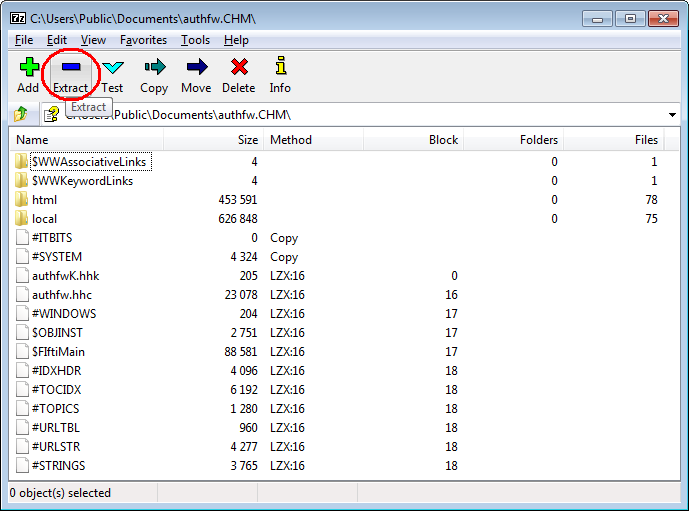 Once extract completes, you get the outputted HTML and image files.