AAC (Advanced Audio Coding) is an audio coding standard for lossy digital audio compression. Designed to be the successor of the MP3 format, AAC generally achieves better sound quality than MP3 at similar bit rates.
AAC has been standardized by ISO and IEC, as part of the MPEG-2 and MPEG-4 specifications. Part of the AAC known as High Efficiency Advanced Audio Coding (HE-AAC) which is part of MPEG-4 Audio is also adopted into digital radio standards like DAB+ and Digital Radio Mondiale, as well as mobile television standards DVB-H and ATSC-M/H.
AAC supports inclusion of 48 full-bandwidth (up to 96 kHz) audio channels in one stream plus 16 low frequency effects (LFE, limited to 120 Hz) channels, up to 16 "coupling" or dialog channels, and up to 16 data streams. The quality for stereo is satisfactory to modest requirements at 96 kbit/s in joint stereo mode; however, hi-fi transparency demands data rates of at least 128 kbit/s (VBR). The MPEG-2 audio tests showed that AAC meets the requirements referred to as "transparent" for the ITU at 128 kbit/s for stereo, and 320 kbit/s for 5.1 audio.
AAC is a standard way of compressing and encoding digital audio. AAC files can be played using iPod, iPhone, iPad, and applications that support QuickTime. AAC-encoded files rival the quality of audio CDs, and sound as good as or better than MP3 files encoded at the same or even a higher bit rate. For example, a 128 Kbps AAC file should sound as good as or better than a 160 Kbps MP3 file. Because the bit rate is lower, the AAC file will also be smaller than the MP3 file. AAC files enable you to store the most music on your hard disk or device. At the High Quality setting, AAC files use approximately 1 MB of disk space per minute.
I recommend you a great freeware to burn AAC to CD. It's foobar2000. foobar2000 is a freeware audio player for Windows developed by Peter Pawlowski, a former freelance contractor for Nullsoft. It is known for its highly modular design, breadth of features, and extensive user flexibility in configuration. For example, the user-interface is completely customizable. Its extensive SDK (Software development kit) allows third-party developers enough power to completely replace the interface. foobar2000 supports a large number of audio file formats, has many features for organising metadata, files, and folders, and has a converter interface for use with command line encoders.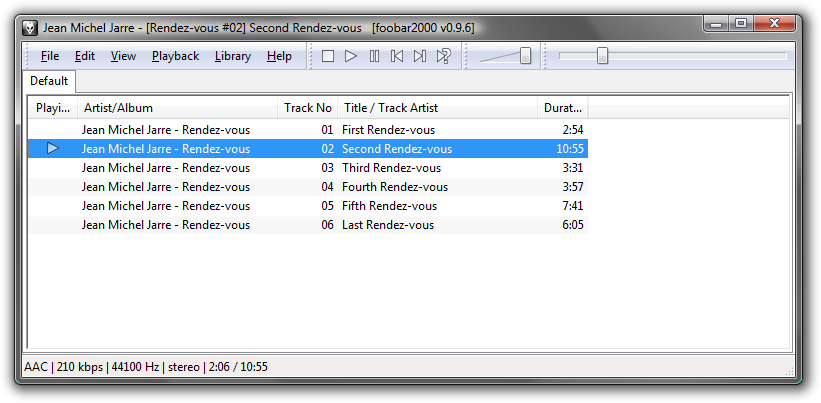 To enable foobar2000 to burn audio CD, you need to install a free component. It's Audio CD Writer.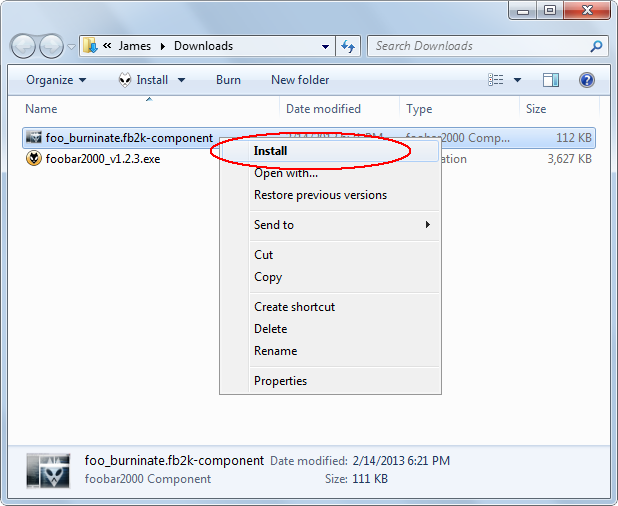 After download completes, please install the component by right-clicking the file and choosing "Install".
Instructions to Burn AAC to CD:
Download and install foobar2000 freeware and Audio CD Writer component
Launch foobar2000 freeware
Click menu File -> Add files




Choose AAC files and then click Open




Adjust sequence of AAC files if necessary
Select the AAC files you want to burn to CD, and then right-click on the items and choose Convert -> Write audio CD




Insert an empty CD-R or CD-RW disc to CD burner or CD Writer drive
click OK to burn AAC to CD




Done
foobar2000 freeware runs on Windows 8, Windows 7, Windows Vista, Windows XP, and Windows 2000, both x86 and x64 editions compatible.